M Star Drain – Dimpled Protection Membrane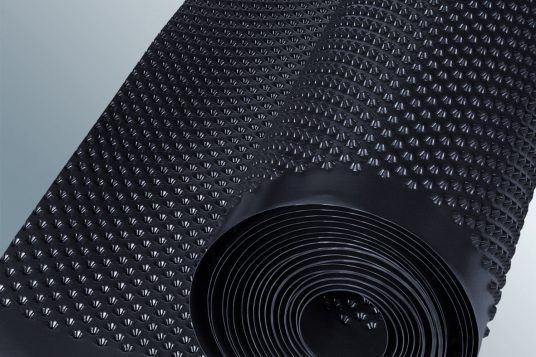 HDPE dimpled membranes

for protection and drainage of underground wall
When it comes to protecting the foundation walls, drainage membranes are unbeatable: they combine ultimate pressure resilience under a wide variety of different conditions with a sealing effect for the foundation walls. They keep the building dry and are shockproof and fracture resistant.
When selecting drainage membranes, properties such as abrasion resistance, resistance to chemicals and protection against fungi and bacteria should also be kept in mind to ensure that the drainage membranes do their job properly for many years to come. They are not only a valuable asset when it comes to waterproofing the cellar. They also serve as cleanliness layer or as drainage for green roofs.
Interested in Private Label?
M Star Drain – Dimpled Protection Membrane can be supplied in YOUR OWN BRAND.
Find out more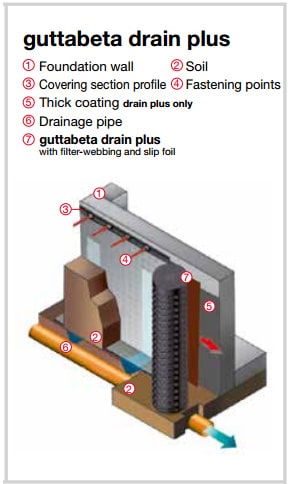 M Star Drain
Drainage membranes with high pressure stability
Foundation wall protection in case of sealing with bituminous paints or sealing compounds
In case of ground with a proper drainage
Blinding layers
Composition floor underlay
Technical Data Sheets & MSDS
Interested to find out more about M Star Drain – Dimpled Protection Membrane ?
Contact Us
*We don't carry stock of all products. Please call 093910200 to check stock availability, minimum order quantity and lead time.
Looking for products in private label
MERZ Construction Products works with several international manufacturers who are leaders in their respective industries and market their products to leading building products manufacturers, suppliers & distributors in Australia, New Zealand, Malaysia, Singapore, Thailand and Middle East.
find out more